Cara Stream di Server LOCAL ( ), Play Dulu Setelah itu Ganti Resolusi ( ) ke 720p, 1080p atau Original, Tunggu Beberapa Detik.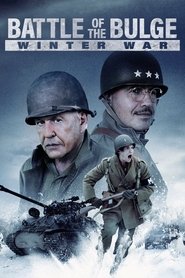 Battle of the Bulge: Winter War (2020)
Pertempuran The Bulge. Letnan Robert Cappa dan peleton prajurit Divisi Infanteri ke-2 harus mempertahankan depot pasokan vital agar tidak ditangkap dengan menyerang tentara Jerman. Dengan musuh di sekelilingnya dan sekutu yang tidak seperti yang terlihat. Letnan Cappa harus membuat keputusan siap tempur untuk memperlambat dan menghentikan serangan tank, infanteri, dan artileri Jerman yang semakin maju.